About

I am a 63 yr old Grandma to five wonderful blessings (left to right above: Eliana, Siddiq, Saarah, Rileigh and Luke) and thoroughly enjoy grandmahood. My husband, John, and I have dedicated our lives to serve Christ who is the source of our strength and hope every day. We live in a small city in Ohio and relish the relative calm and peace in our neighborhood and yard.
John works at a Christian radio station and has been there for 26 yrs. I used to teach nursing but retired about 4 yrs ago to help our daughter, Kristy, raise her three children while she attends school to become a RN. For about a year and a half, Kristy and her children lived  with us.  She is now on her own, remarried, and expecting our 6th grandchild.
Our son, Paul, and his wife Holly and two children live about 20 minutes away from us. Paul is a corporate pilot and we feel so blessed to have our children and grandchildren close by. It is Paul who has been encouraging me to blog – so it's all his fault!:)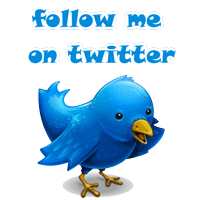 In my free moments I love to sew for grandchildren and work in my flower garden. I am very fortunate to have two embroidery machines and I LOVE embellishing projects. I also enjoy working with the computer and love digitizing designs for the little ones and for purposes and causes close to my heart (Christian, Autism, nursing).  Our oldest grandson has high functioning Autism and life can be very challenging for him and our family.
Feel free to browse my website. I hope you will find my website fun and inspirational and will come back often.
Thanks for stopping by.
Click to Join our Yahoo Group: