Well, I had hoped to be posting my progress yesterday, but Cowboy Effie wasn't too cooperative. I got him finished this morning and I think he is sooooo cute! What do you think? I have several more designs to go but just wanted to share.
I stitched him out on light beige Kona cotton. He is part applique, part fill design and I can't wait to get the others digitized.
Talk to you soon again.
Monika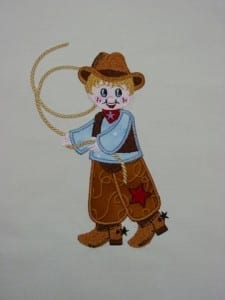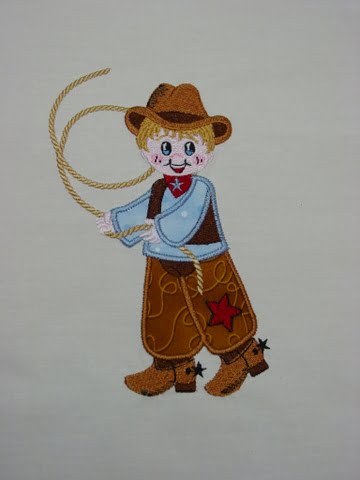 (Click on photo for larger view.)