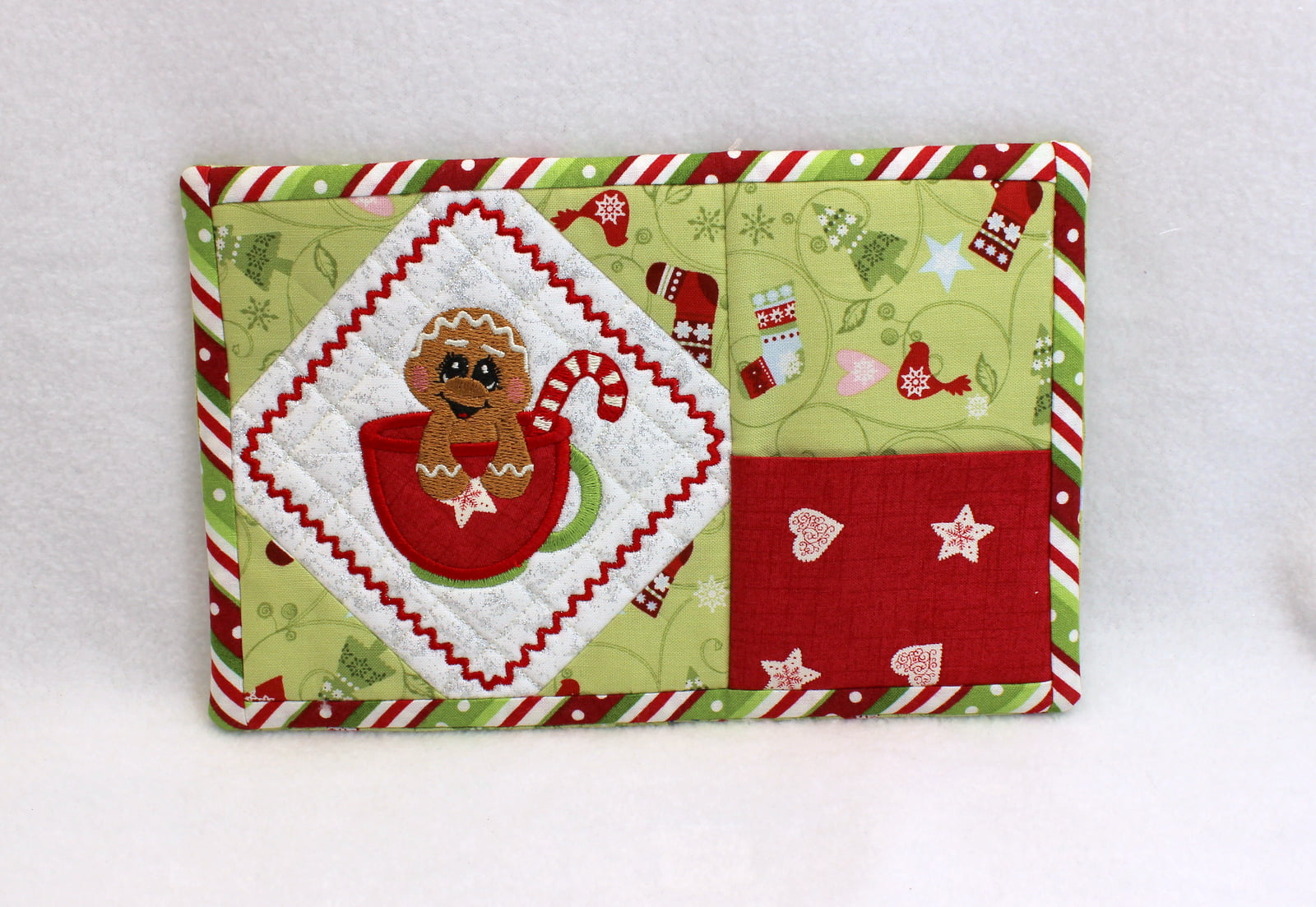 This 6×10 ginger snackmat is entirely constructed in the hoop. No machine or handsewing required. There are geometrical quilting stitches behind the gingerbread and the pieced corners are applied as part of your embroidery. The faux binding is also done in the hoop with the stitch 'n flip method. On the right side of the snackmat is an optional pocket to hold silverware or a small treat. Thorough and detailed instructions as well as many photos guide you through the process of making these.
You will receive the snack mat with the gingerbread design; the gingerbread design by itself; and, finally, a plain snack mat for you to insert a design of your own choosing.
Artist: Kristy W. Designs
Design Dimensions & Stitch Counts:
Gingerbread Snack Mat 9.25×5.89″ 14,497
Gingerbread Snack Mat Plain 9.25×5.89″ 3,912
Gingerbread in Cup 2.69×2.81″ 8,082
Finished size of snackmat: 9.00×5.75″
Available Formats - All designs come in the following embroidery formats: dst, exp, hus, jef, pes, shv, vip, vp3, xxx.
Designs will be downloaded in one zip file. If for some reason your desired format is not found, please contact us.