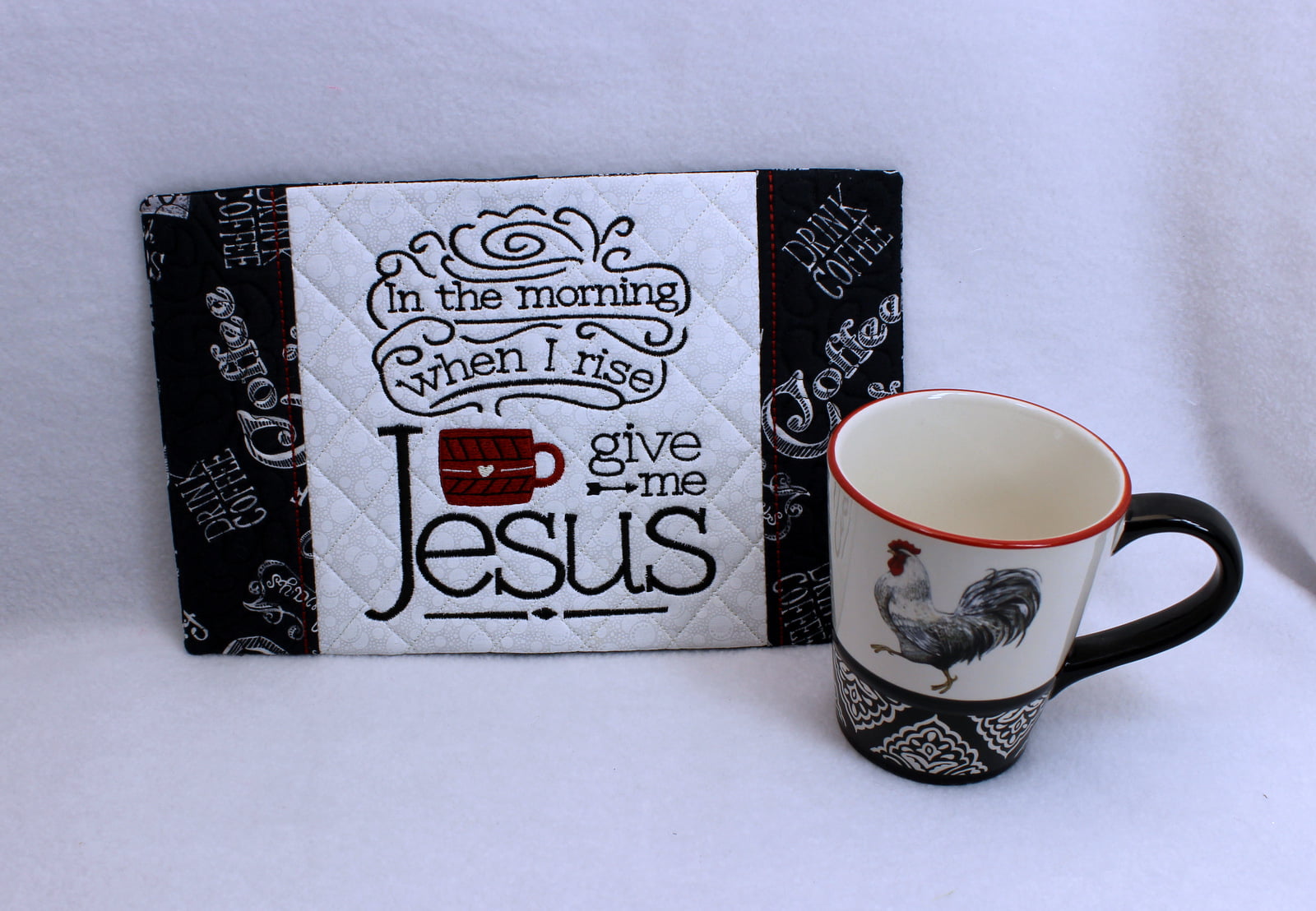 This snackmat is entirely constructed in the hoop. No machine or handsewing required. There are geometrical quilting stitches in the center and stipple quilting stitches on the borders. Thorough and detailed instructions as well as many photos guide you through the process of making these.
You will receive the snack mat with the center design; and, finally, a plain snack mat for you to insert a design of your own choosing.
Artist: http://www.emilyburgerdesigns.com
Visit Emily's site for coordinating inspirational wall art.
Design Dimensions: Stitch Counts:
Snack Mat with design 10.92×7.00″ 23,771
Snack Mat Plain 10.92×7.00″ 5,743
Finished size of snackmat: 10.50×6.75″
Available Formats - All designs come in the following embroidery formats: dst, exp, hus, jef, pes, shv, vip, vp3, xxx.
Designs will be downloaded in one zip file. If for some reason your desired format is not found, please contact us.