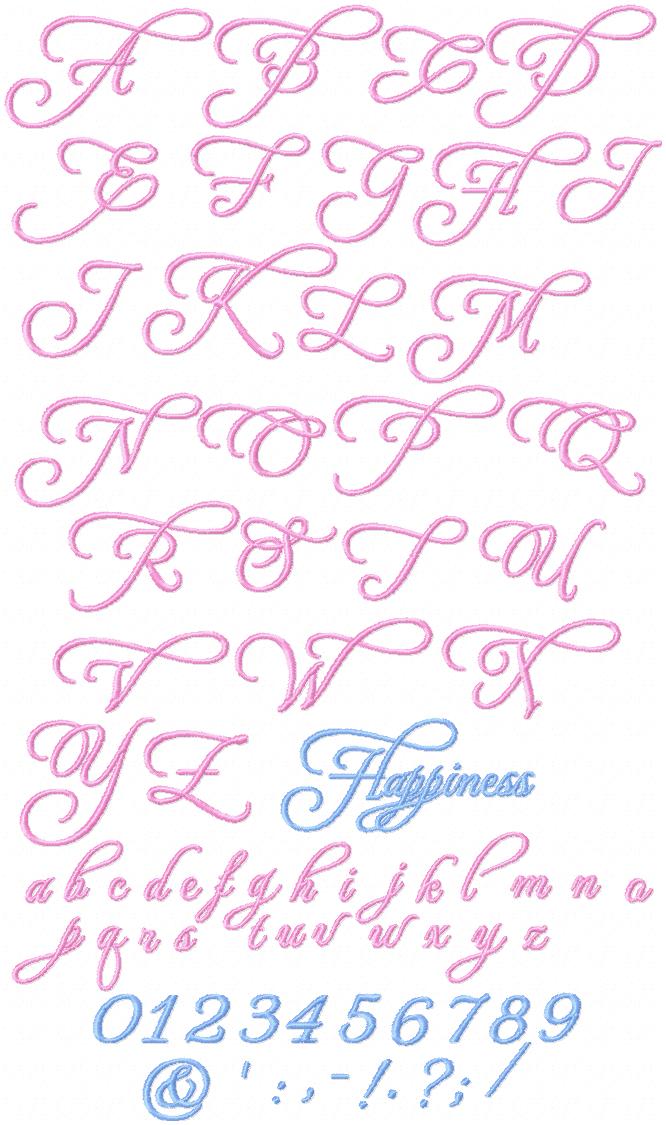 This is the smaller version of our Swirls and Curls font. It has a lot of flair and you can see it used on our Daisy Mug rug. Because of the ornate swirls, the capital letters are quite a bit larger than the lower case ones. Some swirls are also larger than others. You can see how the font flows in the word "happiness". Some overlapping of letters is part of the charm of this font. The bx format is also part of your download.
Comes with bx format.
License for the embroidery trade purchased from Robert Leuschke.
Size of letters: Heights and widths vary depending on the letter involved.
The capital A = 2.16″ wide x 1.24″ tall; stitch count: 1,481
Lower case a = 0.30″ widex0.25″ tall; stitch count: 197
Available Formats - All designs come in the following embroidery formats: dst, exp, hus, jef, pes, shv, vip, vp3, xxx.
Designs will be downloaded in one zip file. If for some reason your desired format is not found, please contact us.