I just finished this and will post a tutorial in the file section within the next couple of days. When I do there will also be posted a free alternate A applique letter as well as the applique version of the quilt label that's posted in the Free Design section.
Here are some photos of the project: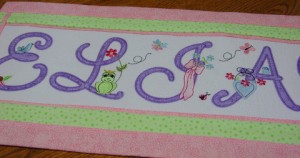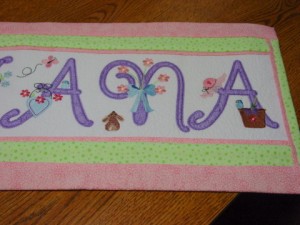 The little bunny is a free download in the free design section. Enjoy. He shows up in a lot of my sewing. It's the baby bunny. There are two in the free section – one Mommy and then baby. Both stitch out well.