Here is a preview of your free applique alphabet: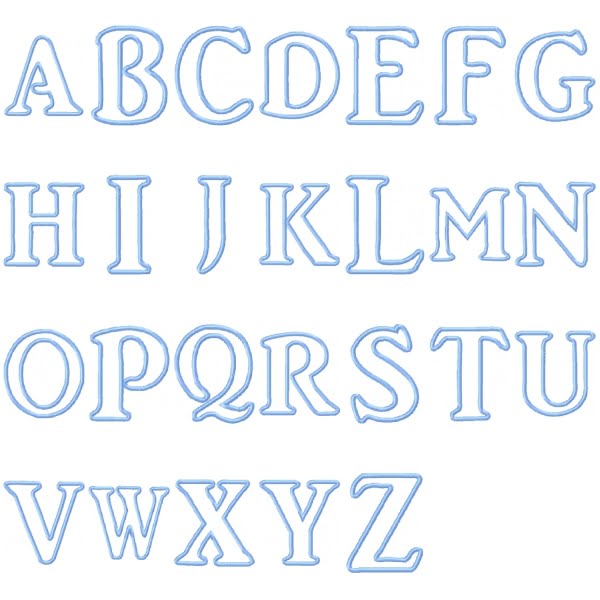 This is the "plain" and more boy appropriate version of our Bows and Butterflies alphabet, but of course would work for girly things as well. Combine these letters with some of our miniature alphabet add on designs and place them on bibs, burps, diaper bags, pillows etc.
Artist: Sugar Bear Graphics (exclusive graphics)
Design Dimensions: Approx. 3.3×3.7″ (varies slightly)
Stitch Count: Approx. 3,100-3,500 (varies slightly from letter to letter)
Download your free "Kids Applique" Alphabet Now

All done? Click here to see other alphabets we offer as well
Want more free designs?
Every month we send a free machine embroidery design to our newsletter subscribers. Just enter your name and e-mail address below to receive more free designs!