We know that in this economy, money can be tight and finding good free embroidery designs can be hard. We have hundreds of free designs available to showcase some of our premium designs. You can select from one of the embroidery categories below. One of our more popular categories is our free children designs. Don't forget, you can also sign up for our monthly newsletter and receive a free design every month!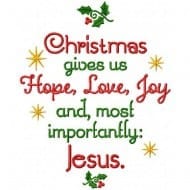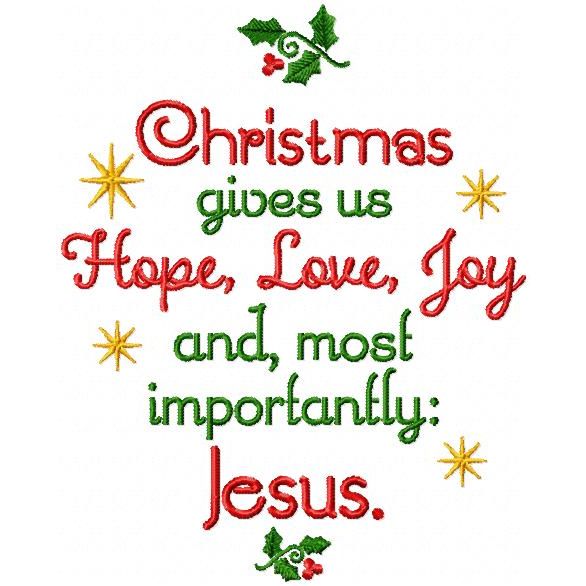 This free design from Oma's Place reflects the true meaning of Christmas. It is meant to be a sample of our work and we hope that you will enjoy it […]
This in the hoop coaster design is a freebie to our Newsletter subscribers. Thank you for your past support. May the Lord bless you and give you a peaceful and reflective Christmas. May you remember the real reason for this Season!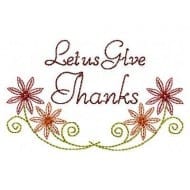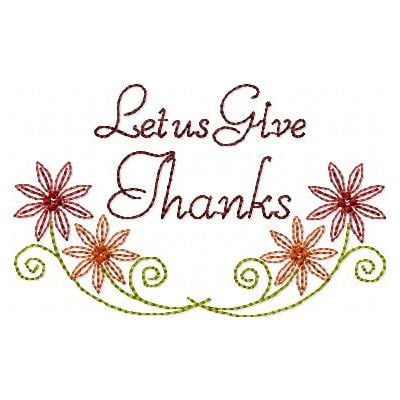 Happy Thanksgiving! This Thanksgiving themed free design comes in 5×7 and 4×4. You are receiving the 4×4 version without words in a spring type border as well as in a Christmas poinsettia version. In all, there are 4 design files for you. This design only comes in: dst, exp, hus, jef, pes, shv, vip, xxx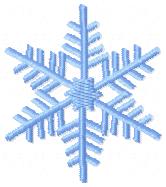 This snowflake is a freebie for Oma's Place's newsletter subscribers for the month of October 2014. It is a sample from our Puffed Christmas hearts set and hopefully will help you embellish some of your Christmas stitching. It will also give you a feel for how well this set stitches.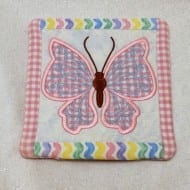 The coaster is stipple quilted on your embroidery machine; the very center of the coaster is not quilted and is designed to accommodate a design of your choosing. The faux binding is applied in the stitch and flip method. Use one or as many as 4 colors for the outside binding; the choice is yours. The coaster gets fused or handsewn shut along the bottom seam.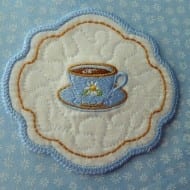 This month's design is a quick to stitch in the hoop project. The design complements our tea bag holder (also a in the hoop project). There are two files included: one with, another without the tea cup. If you do not wish to stitch the tea cup motif, you might want to use the plain version and fussy cut your fabric. That way your coaster can be adapted to many different occasions.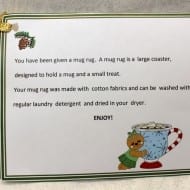 This mug rug tag is a free download from Oma's Place. It was designed to go with our ginger mug rug set. Print it out on card stock, cut it out, and write a note on the back. Then place the tag and the mug rug in an envelope and mail like you would any ordinary greeting card. So much more meaningful and longer lasting than any regular greeting card.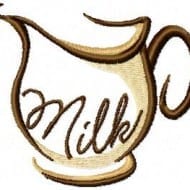 This is a creamer which is a sample from our coffee mug rugs.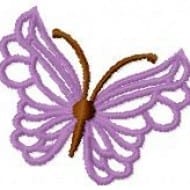 This is a sample from our Kids' Alphabet Add Ons (free with our Whoa Nelly Applique alphabet).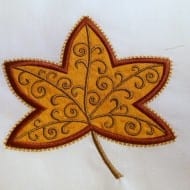 This is a sample from our Elegant Applique Leaf set. These stitch up beautifully, as you will see, and quickly. You can find the whole set for sale here.