fullsizeoutput_7036-c32196803815bbf84289bacc1bc98814bfc9d804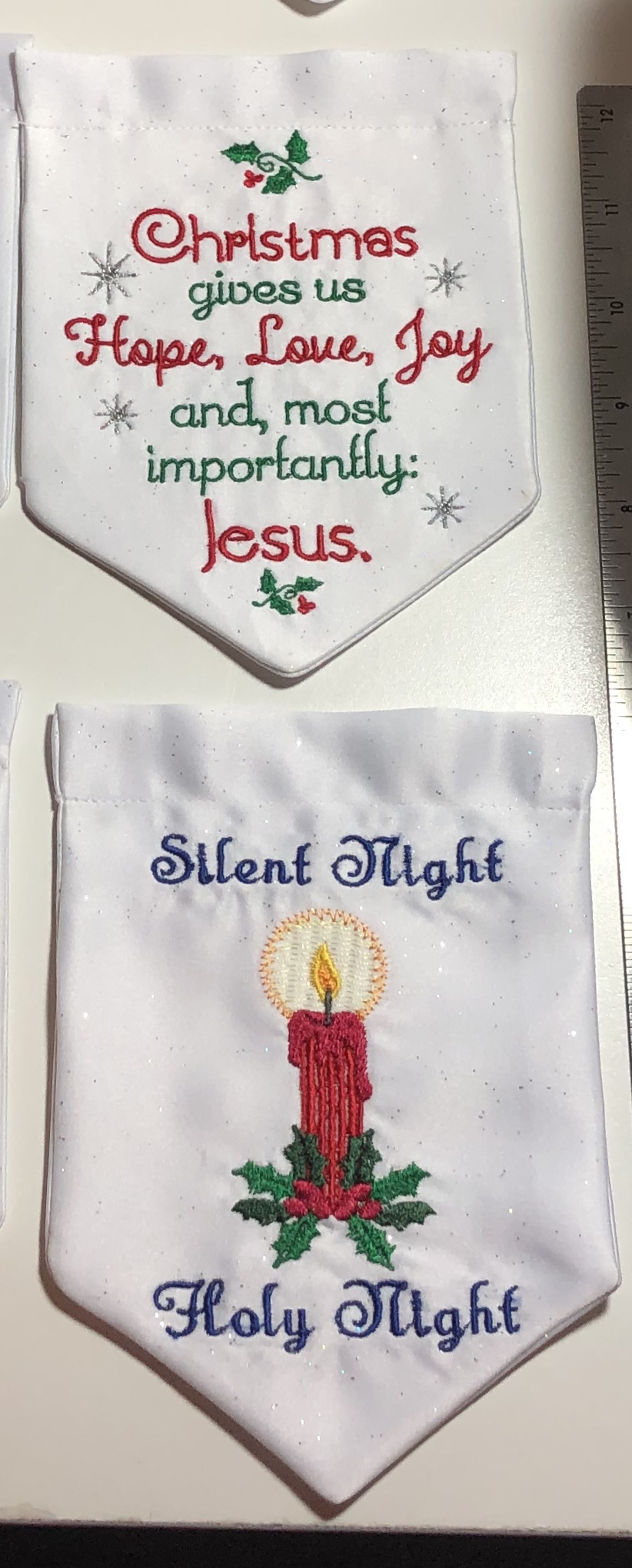 Picture 30 of 386
Last year I made about 50 of these little pennants.I used a bamboo skewer through the casing and tied ribbons to the skewer to hang them. During the 4 weeks of Advent I would leave them throughout the church in the pews anonymously - like Kris Kringle. I am starting now so I am able to make many more this year as I recieved so much joy in doing this as no one knew who was leaving the "Little Banners" so thought I would with others as they might like the idea as well. God's blessing to you all!
Upload Your Own Design to the Gallery!
You can use the upload function below to upload your image – once it is approved your image will appear in the gallery. Please use the comment field for letting us know which design you used.