I just wanted to share with you that members of my email list will receive occasional free designs attached to the newsletter sent out by me. Usually for special occasions and holidays. This is what today's members received for free. I stitched it out on a towel and it looks great.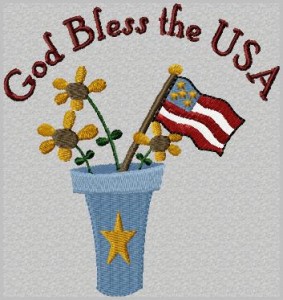 The next design will probably be sent out for Father's Day. So, be sure to join before then so you, too, can be "in on the fun".
Have a great Memorial Day weekend.
Monika