I am going to start a quilted wallhanging for our youngest grandson, Effie. Mom and Dad requested a cowboy theme, so the Wild West it is!! I have purchased exclusive clipart from http://Sugar Bear Graphics and it is soooo adorable. I thought you might want to watch my progress as I first digitize this set and then assemble the quilt. So every now and then, hopefully daily, I will be posting my progress and you can comment and give me your feedback. Eventually, I will make the set available for sale and post the instructions under tutorial.
Here is one of the panels I have digitized – these particular graphics are not from sugarbeargraphics but from Cupcake Cutiees at www.mygrafico.com.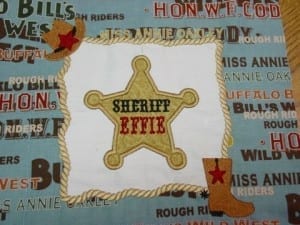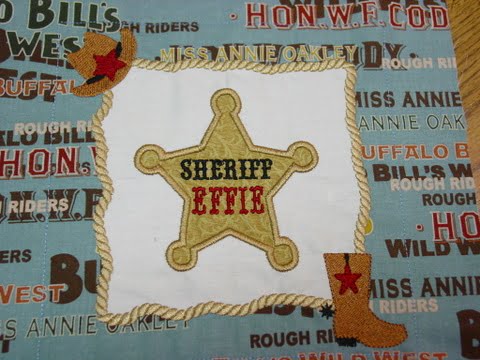 I see a possible set of cowboy minis out of this. What do you think?
Talk to you soon.
Monika