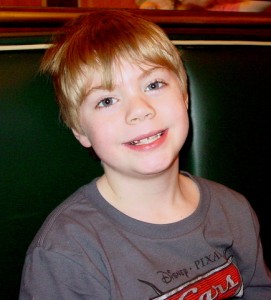 This is our grandson, Siddiq. He has Asperger's and in the past I have shared some of my painful experiences with him. But today I want to share with you a specific joy I had watching him yesterday.
Siddiq goes to Speech Therapy to learn how to communicate more appropriately . His sister, Saarah, also receives Speech Therapy for articulation difficulties. While we were waiting in the waiting room for Saarah to get done, an obviously severely autistic child came in with his Mom and two siblings. The little autistic boy was non verbal. I think he may have been 4 or 5 years old. He seemed very fascinated by musical toys. Siddiq took an interest in the boy and it was absolutely precious to see how gently, and kindly, he interacted with him. He handed him musical toys, explained to him how they worked and tried to help him. It brought tears to my eyes to see the depth of his caring and gentleness that he exhibited with this little autistic boy. What a beautiful gift from God our Siddiq is to our family. And I thanked my Lord for allowing me a glimpse into his kind and gentle spirit that he has a hard time showing at times. Thanks for letting me share. –
There is a new design up in the special needs children section. The design is a phrase used by Gov. Sarah Palin during her VP nomination acceptance speech in reference to her own child with Down's Syndrome. I am sure those of you with children with special needs can identify with this saying. I certainly can.
God bless you all.
Monika