Since we no longer include coordinating mug rug tags with our mug rugs, we are making available to you a plain, neutral tag to be used with any of our mug rugs.
There are two versions of the tag: one with a grey frame, the other with a black and red frame.
The downloaded version of this file is in PDF so you can print it.
Users who purchased Neutral Mug Rug Tag, also purchased:
Fore Coaster (5×7)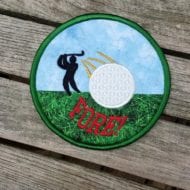 $5.85
Golf Ball Mug Rug (5×7)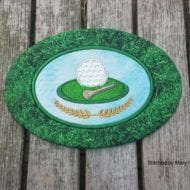 $7.50
Golf Mug Rug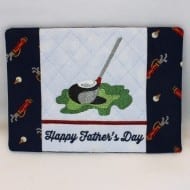 $6.75