INCLUDES FIVE NEW MUG RUGS!
This collection contains a variety of 50 of our popular mug rugs. Included are mug rugs with inspirational, seasonal,patriotic etc themes. Many of the designs also have an additional plain mug rug included for you to showcase a special fabric or insert a design of your own choosing. Mug rugs are not only intended for use with a mug. They can also be displayed on a small easel in your home or office. In addition, they make great greeting cards. The mug rugs fit perfectly into an A7 envelope.
Also included in this collection is a printable tag that that explains what a mug rug is and how to launder it. In case you have never stitched a mug rug before, we are including two videos. One shows you how to stitch a simple mug rug, the other shows how to do reverse applique, a technique used in some of the mug rugs.
The following mug rugs are included in this collection:
Christmas Themed Mug Rugs (10)
Hope Snowman Mug Rug
Inspirational Christmas Mug Rugs (4)
Applique Christmas Mug Rugs (4)
Adore Him Mug Rug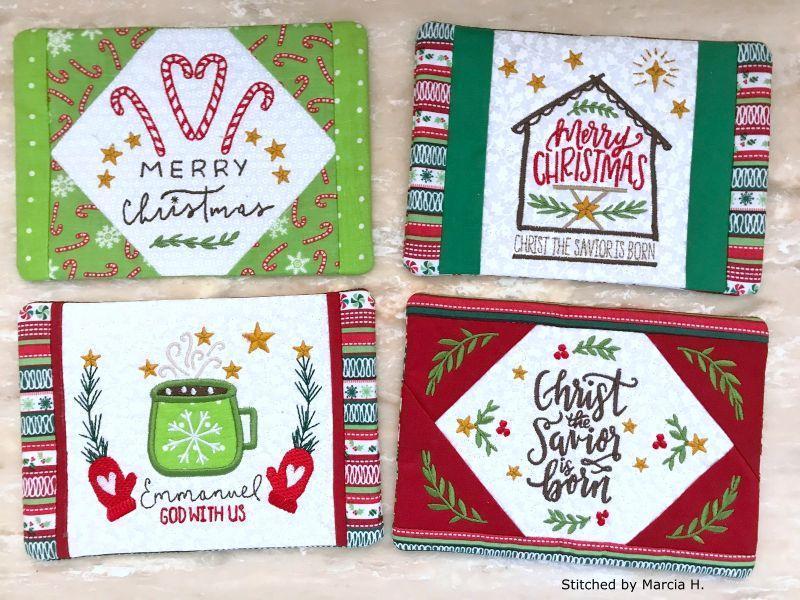 Inspirational Mug Rugs (8)
Right Now Mug Rug
Inspirational Mug Rugs (4)
He is Risen Mug Rugs
Risen Easter Mug Rugs
My Grace Mug Rugs – NEW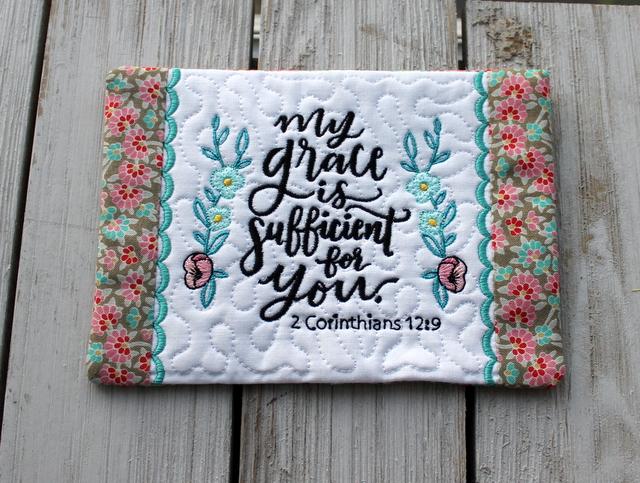 Happy Birthday Themed Mug Rugs (5)
Birdie
3 Roses Mug Rug
Flower Vase Mug Rug – NEW!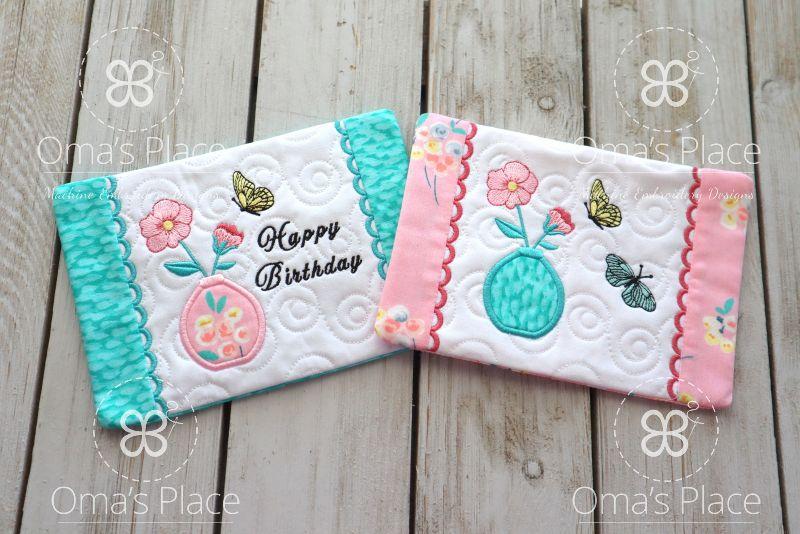 Pet Themed Mug Rugs (6)
Love Cats Mug Rugs
Love Dogs Mug Rug
All You Need Mug Rug
Cat Love Mug Rug
Home Is Mug Rug
Paws Valentine Mug Rug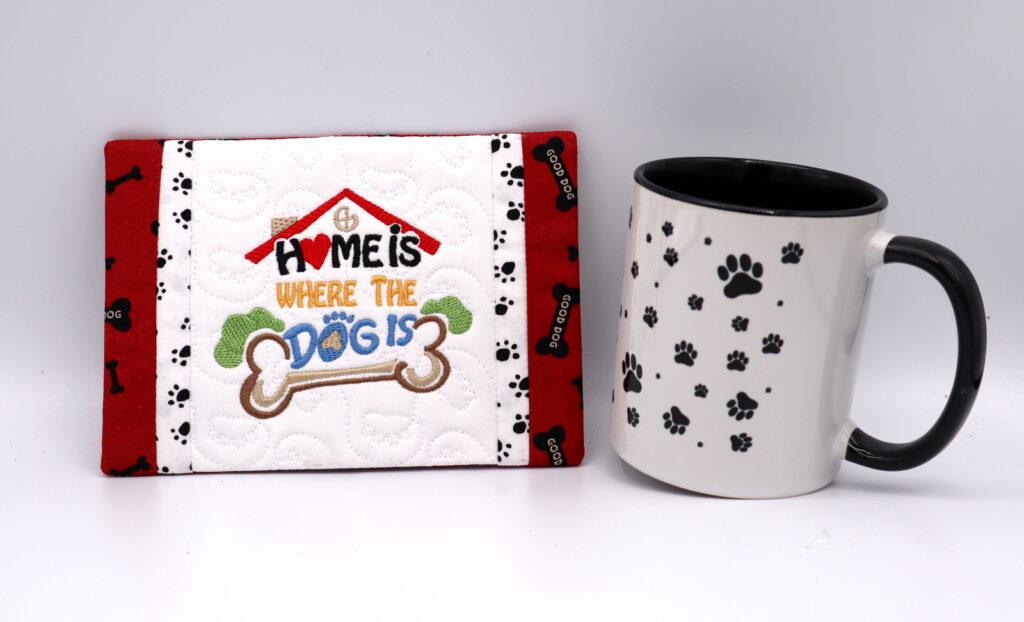 Patriotic Themed Mug Rugs (6)
Thank You Serving Mug Rug
Thank You Canada Mug Rug
Memorial Day Mug Rug
God Bless Mug Rug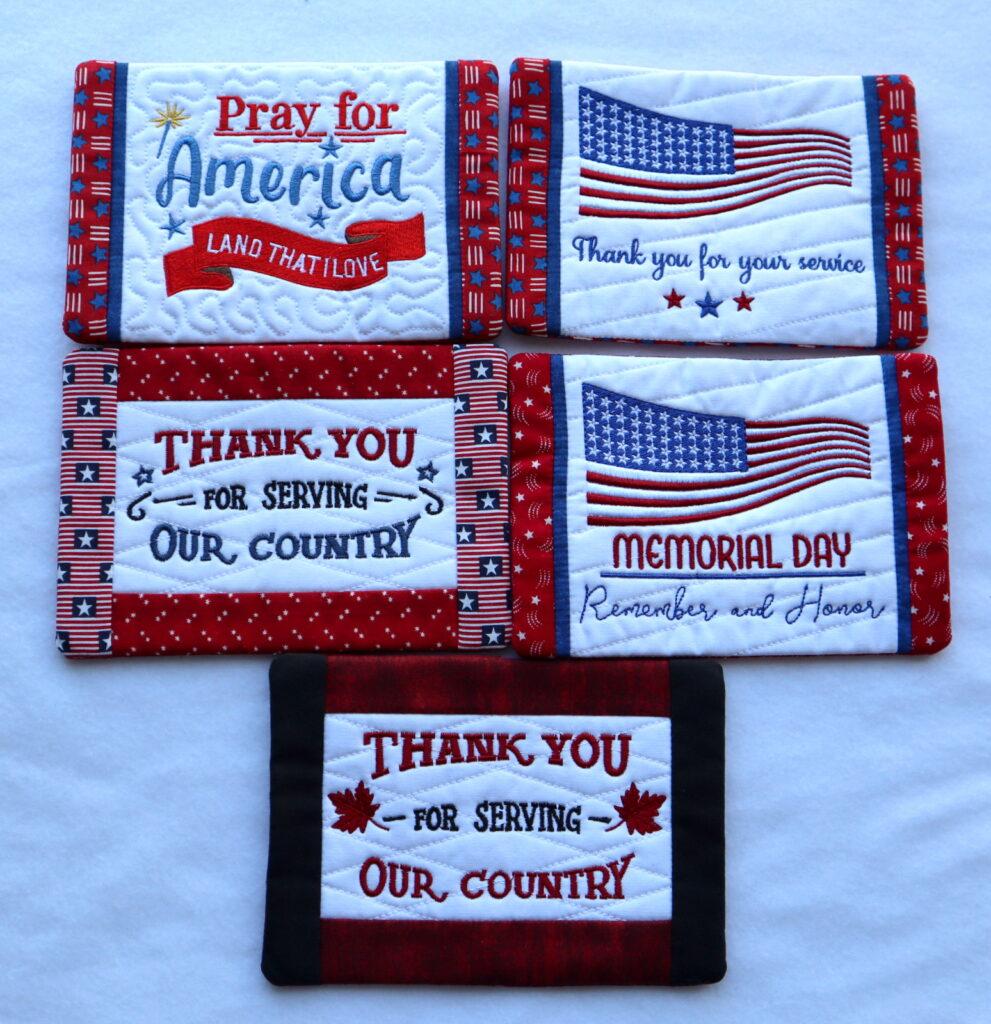 Rustic Truck Themed Mug Rugs (4)
Pumpkin Truck Mug Rug
Christmas Truck Mug Rug
Hearts Truck Mug Rug
Carrot Truck Mug Rug –NEW!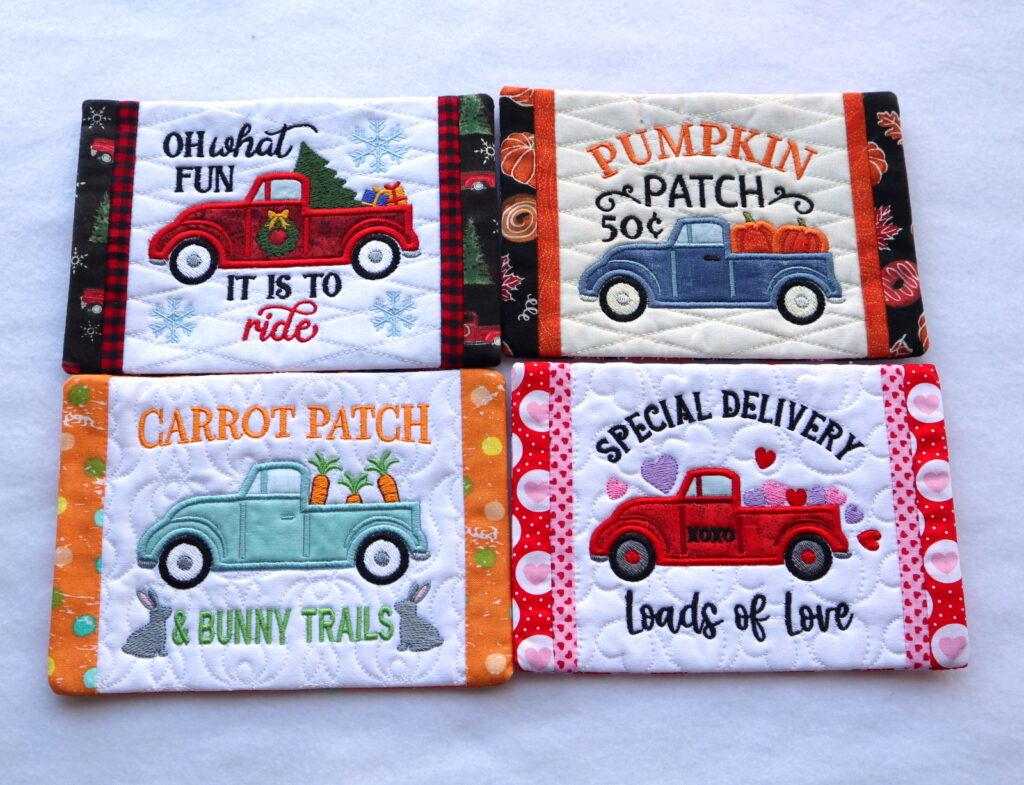 Folkloric Themed Mug Rugs (3)
Heart Gnome Mug Rug
Folkloric Love Birds Mug Rug
Folkloric Rooster Mug Rugs
Miscellaneous Themed Mug Rugs (9)
What's Up – NEW!
Buttercup Mug Rug
Jig On Mug Rug
Hope Mug Rug
Blood Donors Mug Rug
Warm My Heart Mug Rug
Hello Autumn Mug Rug
Stitch and Pray Mug Rug
Tool Dad Mug Rug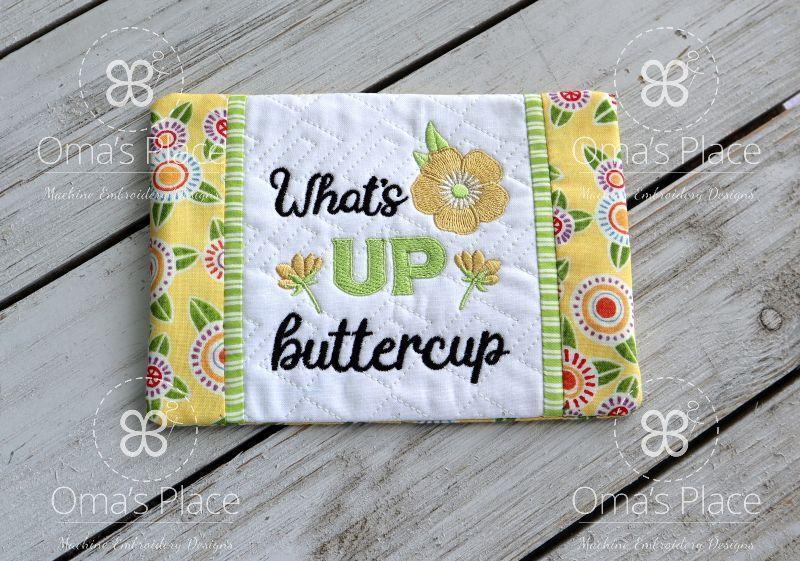 Users who purchased Ultimate Mug Rug Collection Volume 5, also purchased:
Best Dad By Par Mug Rug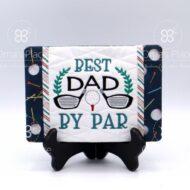 $6.75