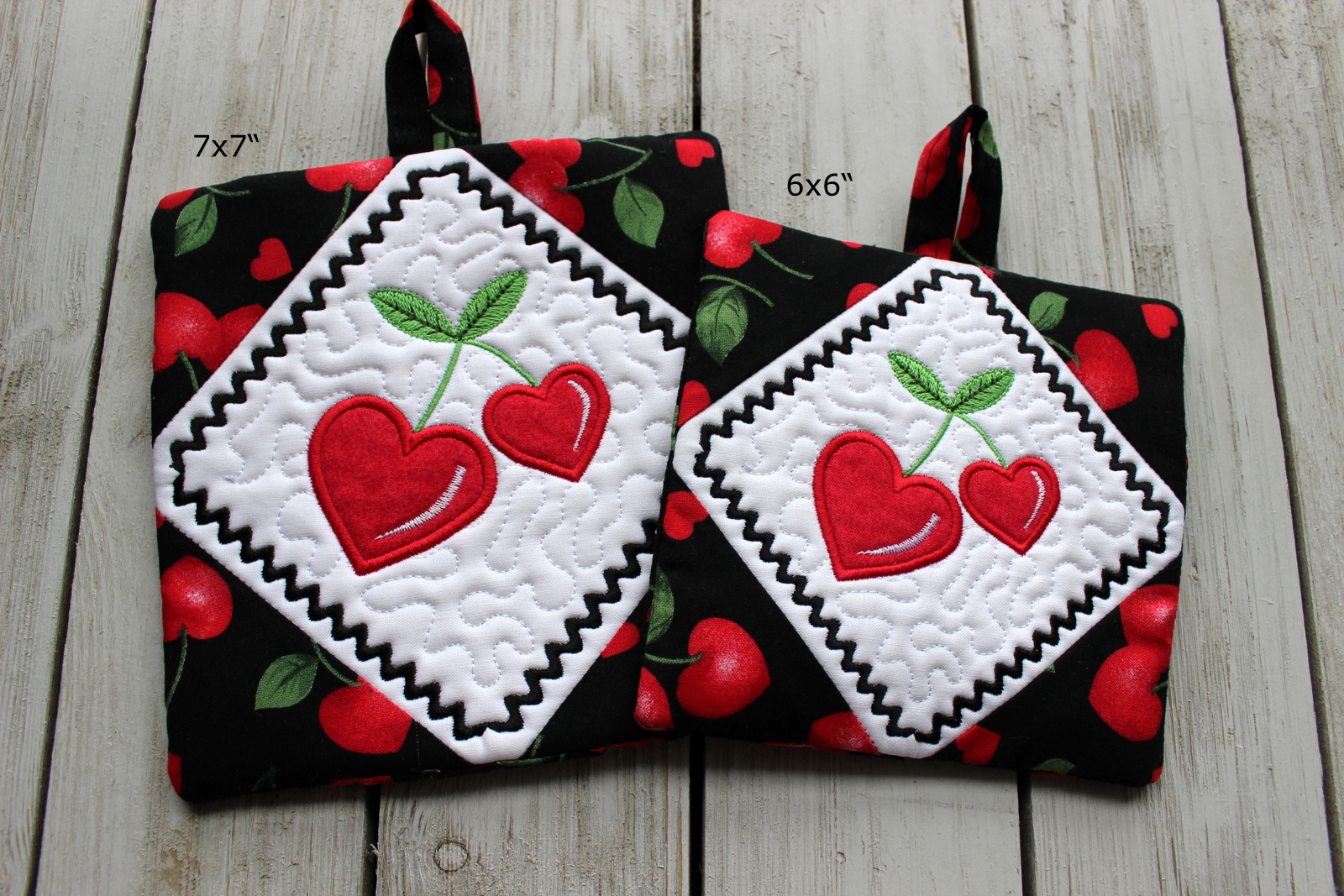 Add a cheerful touch to your kitchen with this quilted potholder. The background behind the cherries is stipple quilted and the cherries are appliqued. The pieced corners are applied during the embroidery process. Thorough and detailed instructions as well as many photos guide you through the process of making this project. Your download includes the potholder in 2 sizes, with and without the center design. Also included are the ricrac framed cherries from the 6×6″ potholder so you can place them on a coordinating towel. There are a total of 5 stitch files in your download. No hand or machine sewing required.
Artist for cherries: www.graphicsfactory.com
Design Dimensions & Stitch Count
Heart potholder 6×6″ 5.83×5.85″ 11,625
Heart potholder 6×6″ Plain 5.83×5.85″ 7,248
Heart potholder 7×7″ 7.00×7.00″ 13,408
Heart potholder 7×7″ Plain 7.00×7.00″ 8,519
Heart Cherries (framed) 5.15×5.20″ 8,485
Available Formats - All designs come in the following embroidery formats: dst, exp, hus, jef, pes, shv, vip, vp3, xxx.
Designs will be downloaded in one zip file. If for some reason your desired format is not found, please contact us.