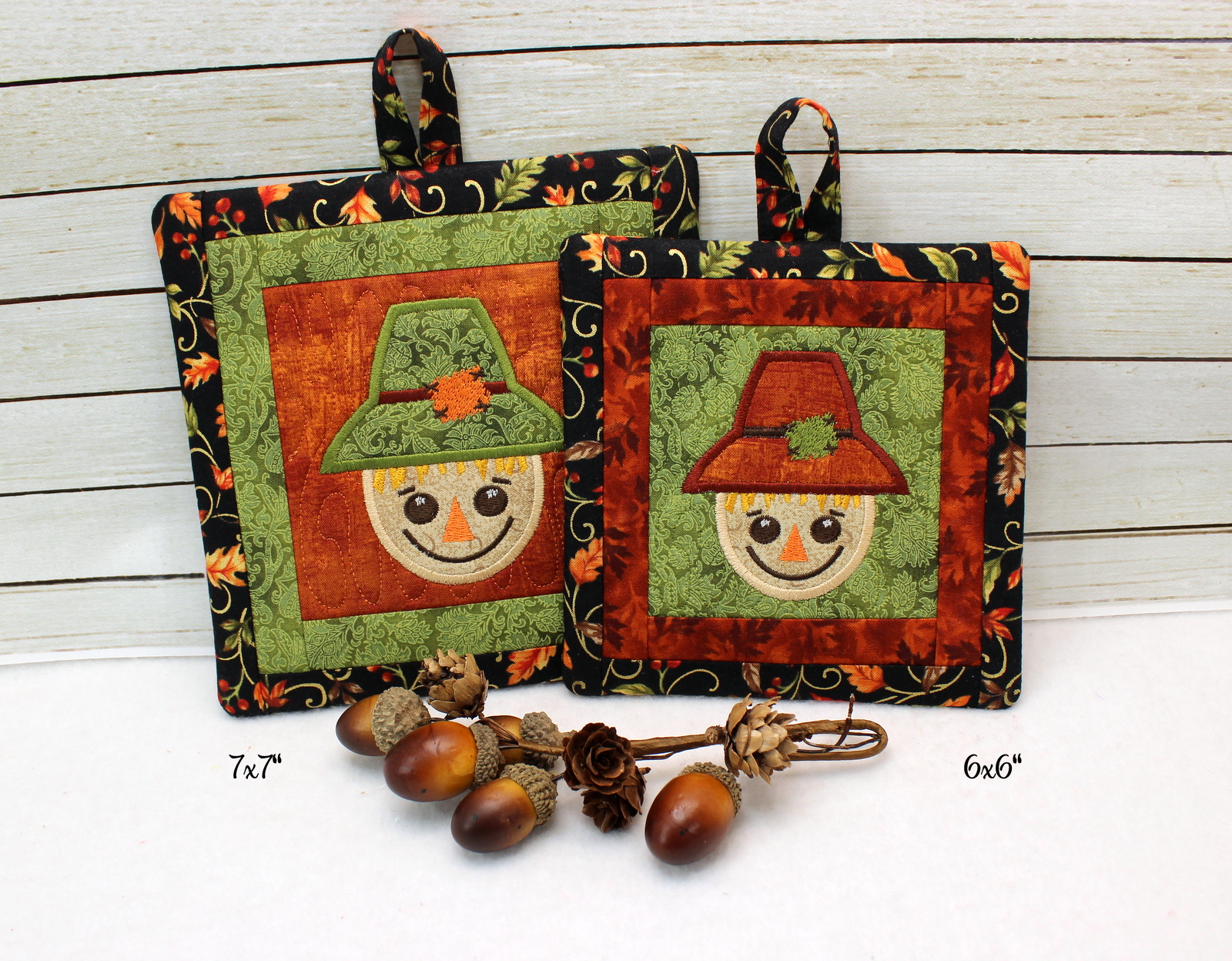 This autumn themed potholder comes in two sizes for the 6×6″ and 7×7″ hoops.
The potholder is entirely constructed in the hoop. Additional sewing machine stitching is optional but not required (for creation of the loop). The borders are added during the embroidery process and the faux binding is done in the stitch 'n flip method. Thorough and detailed instructions as well as many photos guide you through the process of making these. A great hostess gift. Also included in your zip is a plain potholder, without the center design, for you to showcase a special fabric or insert a design of your own choosing. There are a total of 4 stitchfiles in your download. Finished product dimensions: 5.75×5.75″ or 6.75×6.75″ respectively.
Artist: http://www.mygrafico.com (Cupcake Cutiees)
Design Dimensions & Stitch Count
Lil' Scary potholder 6×6″ 6.00×6.00″ 8,844
Lil' Scary potholder 6×6″ plain 6.00×6.00″ 4,120
Lil' Scary potholder 7×7″ 7.00×7.00″ 10,100
Lil' Scary potholder 7×7″ plain 7.00×7.00″ 4,762
Available Formats - All designs come in the following embroidery formats: dst, exp, hus, jef, pes, shv, vip, vp3, xxx.
Designs will be downloaded in one zip file. If for some reason your desired format is not found, please contact us.