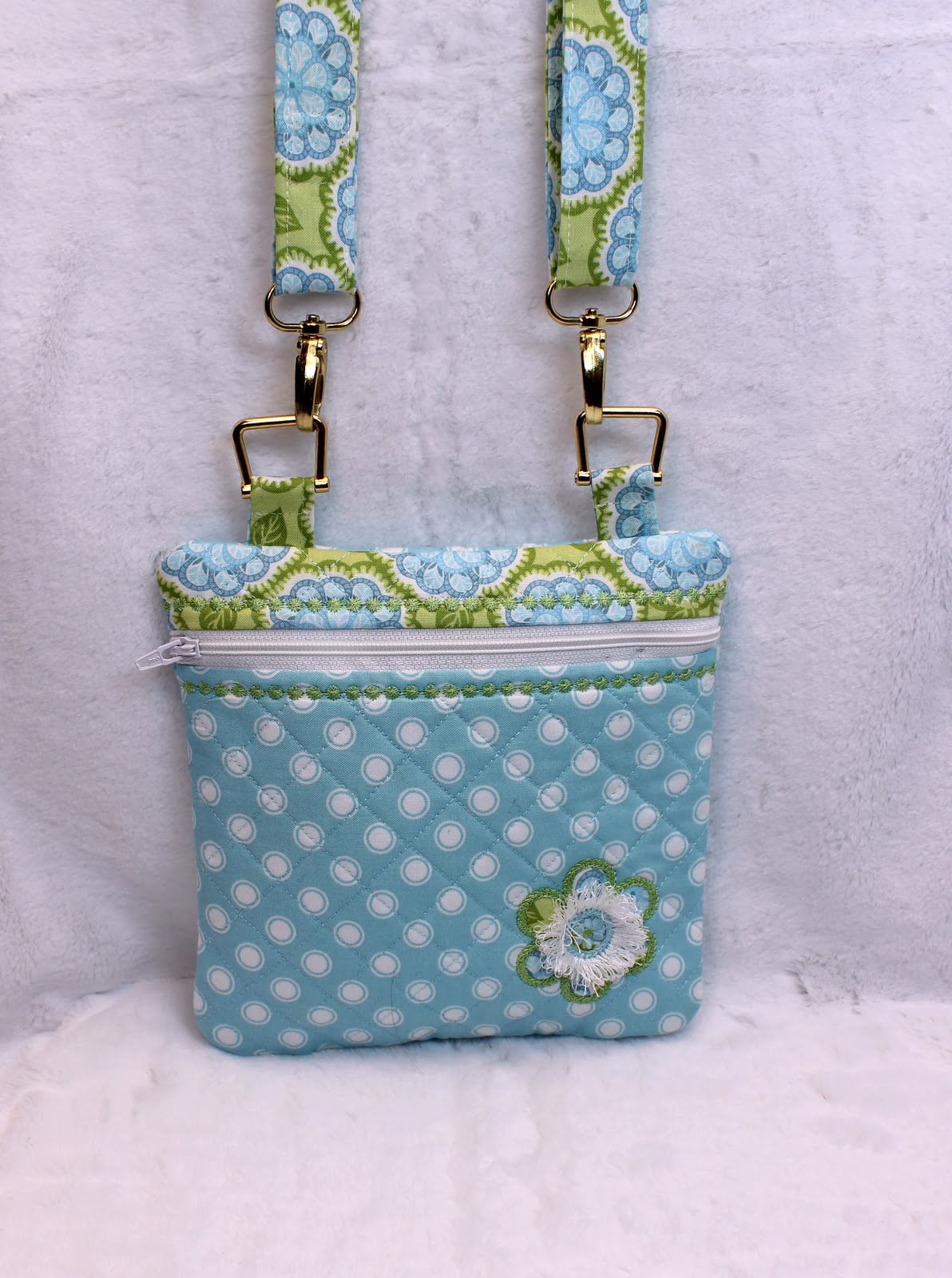 This purse is completed as an in the hoop project in 3 hoopings.
The front and back are both quilted with a geometric design; the inside lining has three credit card/license slots. All seams are hidden. No raw edges anywhere. There is an optional pocket in the back. The straps and tabs need to be sewn on the sewing machine. The purse hardware is optional. The strap can also be attached directly to the top of the bag. A small amount of handsewing is optional to close the opening at the bottom of the purse. Machine sewing required for making the strap and (optional) tabs. The purse can be constructed with or without hardware. Separate instructions show how to make adjustable straps.
The flower is appliqued and the center fringe is 3 D. The fringing is easy to do; we'll show you how.
Comes in 2 sizes for 7×7″ and 8×8″ hoops. Coordinates with our floral coin purse and key fob.
Quilted front of bag
7×7″ 6.99×7.00 9,237
8×8″ 7.85×7.84″ 10,264
Quilted back
7×7″ 6.99×7.00″ 2,196
8×8″ 7.84×7.84″ 2,455
Lining with card slots
7×7″ 6.99×7.00″ 3,647
8×8″ 7.84×7.84″ 3,889
Purse Final Size:
7×7″ 6 ½" x 6 5/8″
8×8″ 7 ½ x 7 ½ "
Available Formats - All designs come in the following embroidery formats: dst, exp, hus, jef, pes, shv, vip, vp3, xxx.
Designs will be downloaded in one zip file. If for some reason your desired format is not found, please contact us.