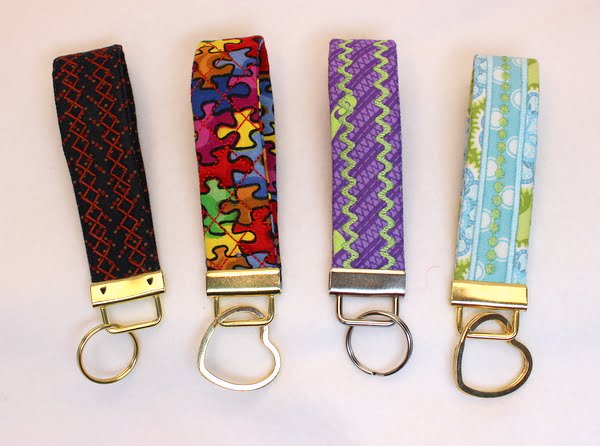 This set of Key Fobs is stitched in the hoop. There are 4 different key holders in 2 sizes (6×10 and 7×11) included with this set.
1.25″ wide key fob hardware is necessary for completing these fobs. This can easily be found on e-bay as well as some craft stores in the US.
The key fobs fit comfortably around an adult's wrist. These stitch up quickly and make great gifts for teachers, friends and coworkers.
For (true) 6×10 and 7×11 hoops only. Not for Viking Designer 1 machines.
Design Dimensions & Stitch Counts
Key Fob 1: 6×10 1.40×9.99″ 7,047
Key Fob 1: 7×11 1.40×10.85″ 7,661
Key Fob 2: 6×10 1.40×9.99″ 6,778
Key Fob 2: 7×11 1.40×10.85″ 7,289
Available Formats - All designs come in the following embroidery formats: dst, exp, hus, jef, pes, shv, vip, vp3, xxx.
Designs will be downloaded in one zip file. If for some reason your desired format is not found, please contact us.